Keep ahead of the latest trends and innovations with Sol Komfort Interiors...
Follow our home page on LinkedIn for daily inspiration https://www.linkedin.com/company/sol-komfort-interiors/
The right shutter, shades or blinds can totally transform a room and turn any window into a stunning focal point. There is so many amazingly wacky ideas out there, there's too many to list...
but... here's a start...
CONTRASTING TEXTURES
Adding multiple layers of contrasting textures is hugely popular this month. They can be used to add interest and create atmosphere. Texture interwoven into a room's design on window blinds made with heavier yarns, such as a basket weave Roman blind makes a magnificent window covering. A thicker material makes for an expensive look, as well as having an insulating effect, creating a warm, cosy atmosphere, and carrying the tactile theme throughout the room. Keep the palette neutral to limit visual distractions and allow the different textures to come to the fore.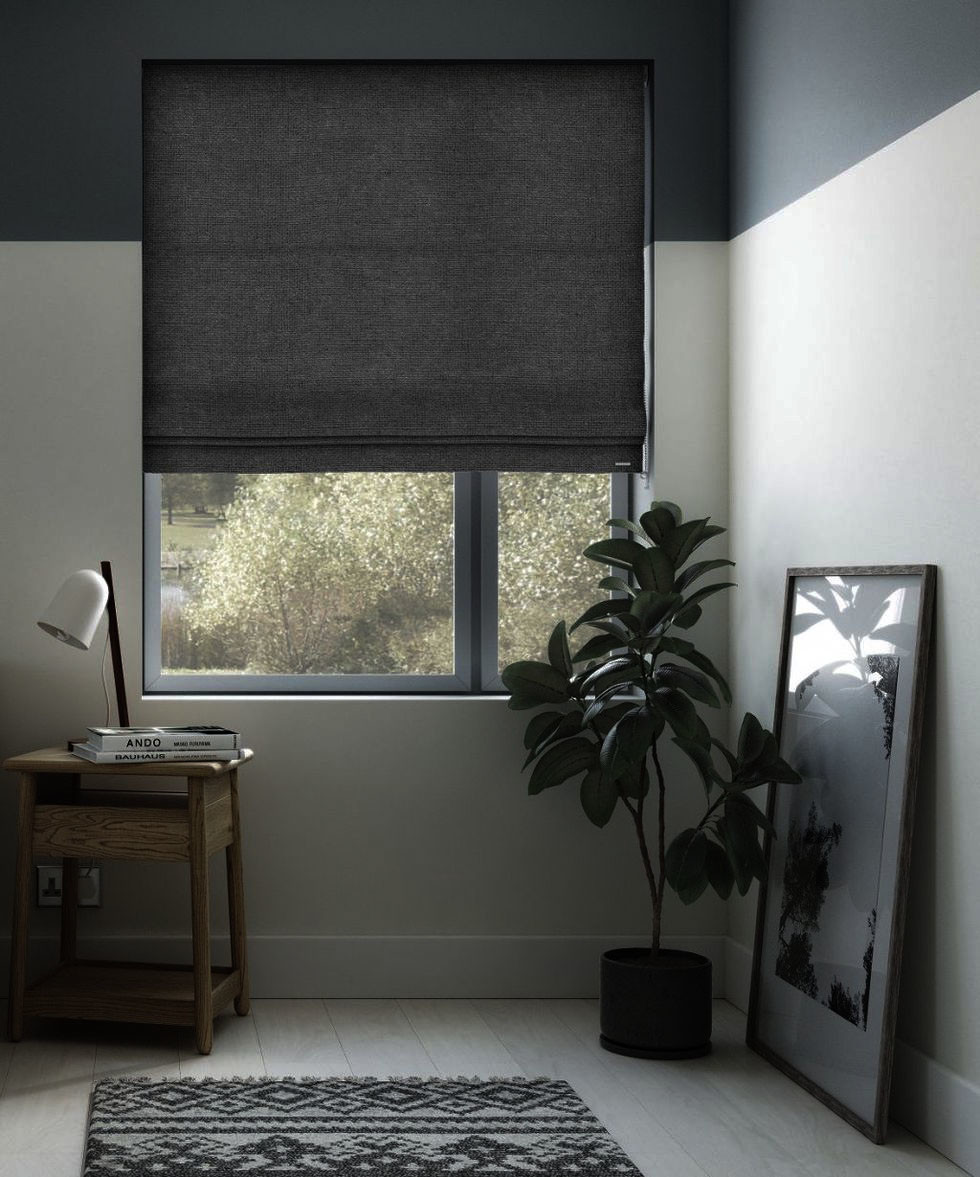 2. ELEMENTS AND MINERALOGY
Fabric designs inspired by mineral formations and geological structures will be another way to introduce on-trend textured effects this month. A representation of the peaceful, natural world is suggested with organic contours, tonal washes and mottled effects in calming neutrals. Alternatively, add drama and movement at windows by symbolizing mineralogy with abstract jagged rock motifs and zig zag patterns.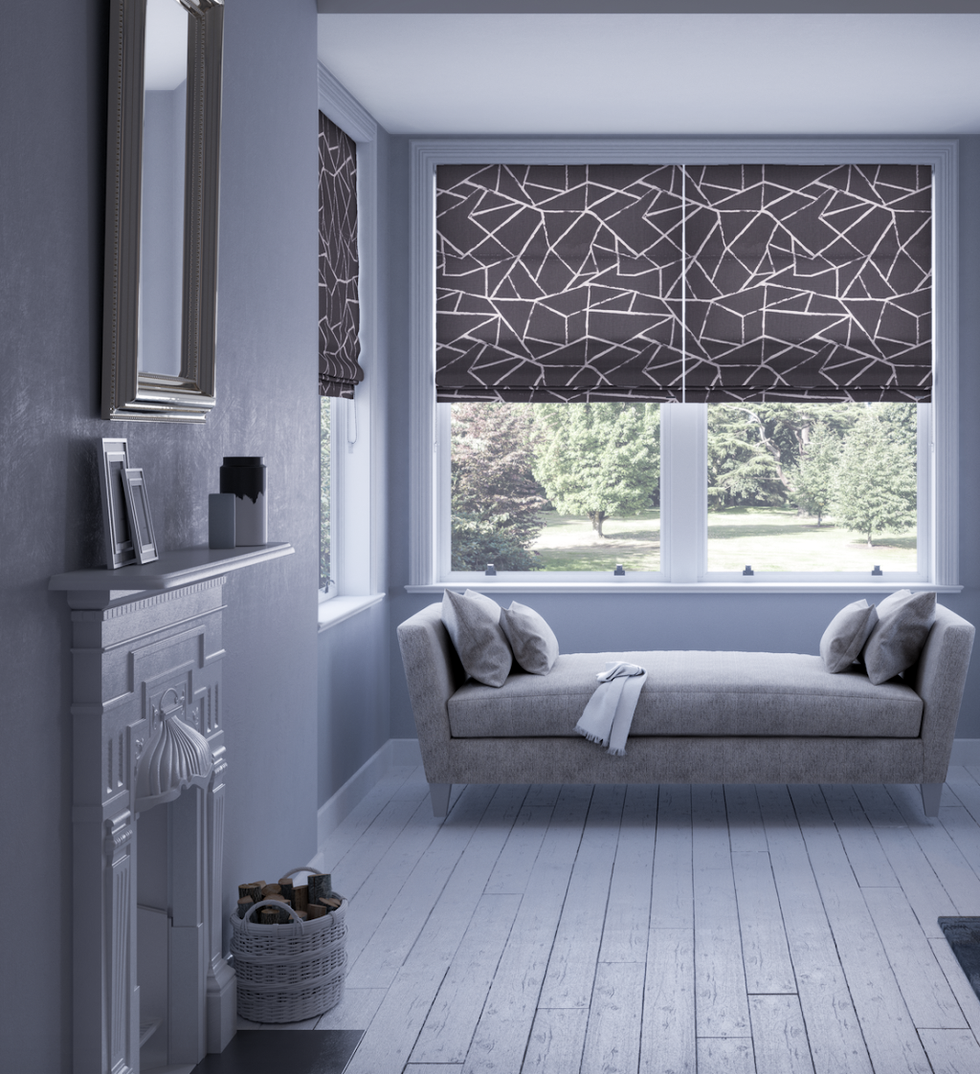 3. METALLIC LUXE
Metallics and mixed warm metals will continue to influence this month, but this time re imagined with a base neutrals of soft grey, creams and white for a cosy yet contemporary look. Feature wallpaper provides the perfect vehicle to introduce a metallic point of interest, while gold and brass accessories and lighting pop against the soft background. Flowing curtains in a soft gold fabric, alongside quilted soft furnishings and a feature bed with upholstered headboard add extra comfort and contribute to this sumptuous look.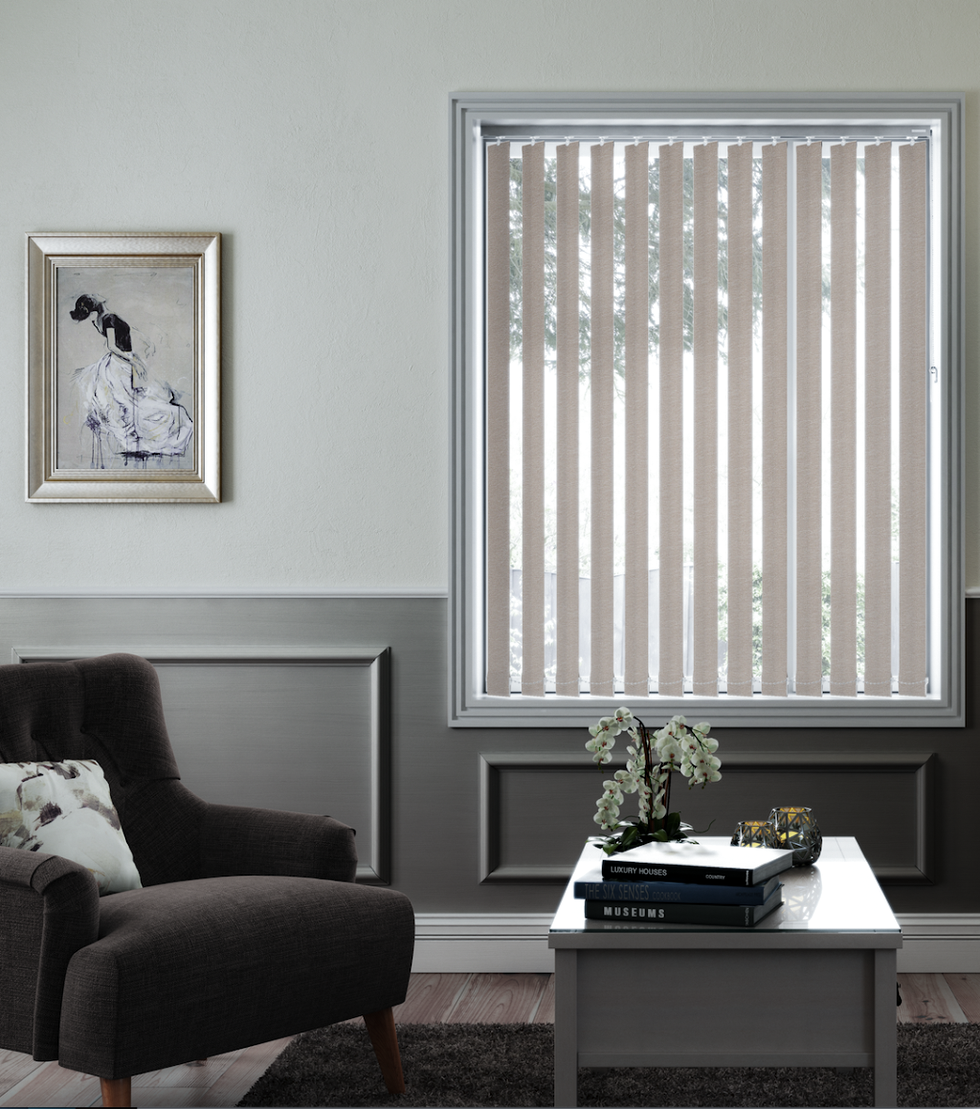 4. GEOMETRICS: micro patterns
Geometrics have been a mainstay of interior design for some time now and this month it'll be all about experimenting with scale. Shrink the pattern ratio right down to tiny, dazzling micro-repeats. This look works best with a high contrast colour combination that allows the intricate detailing to shine through.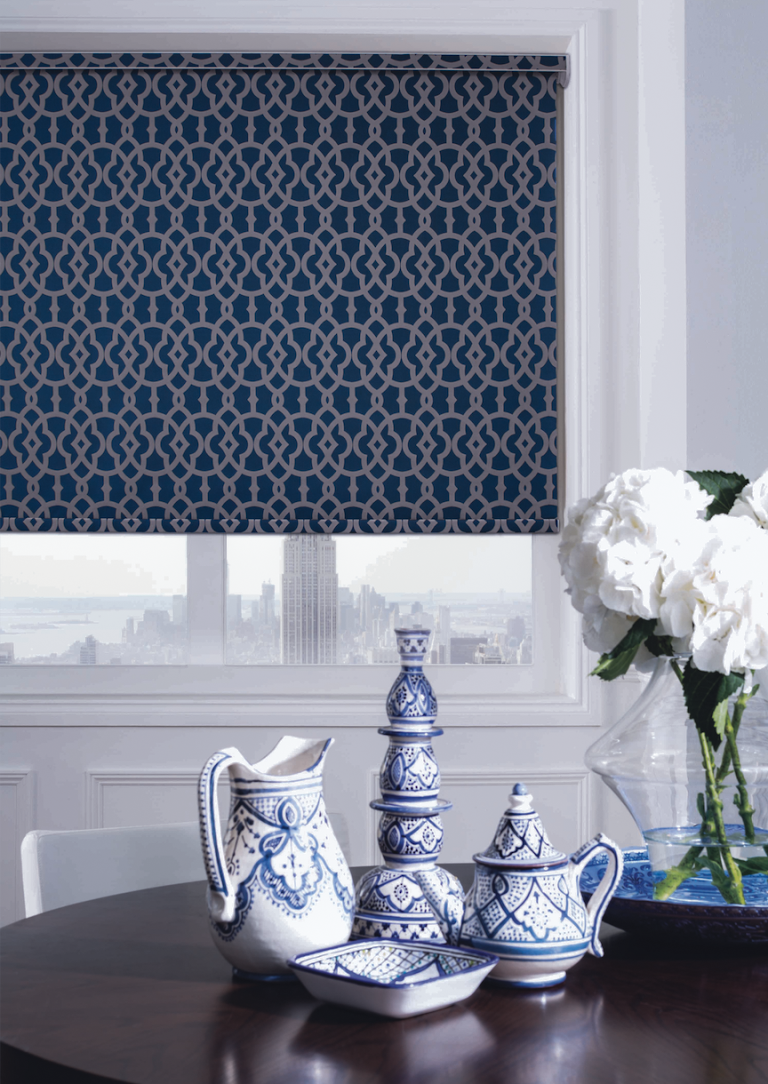 5. COLOUR BLOCK
Inject a bit of colour into your home with bright and bold shades. Playful, pure and vibrant colour defines this trend. Combine fruity peach, clementine, lemon and teal hues with clean lines, graphics patterns and retro industrial furniture. Wood Venetian blinds finished in bold hues will provide the intense hit of colour needed to complete the look.
Here is just a few random ideas... more to come. Be sure to follow us for inspiration and up to date trend ideas